In the world where everything from cars to carrots can be bought online, surviving and competing against a larger company may seem a tad bit difficult for a local business. But with a targeted marketing strategy, a small business can attract a new set of customers and can make them aware of the local speciality business in the area. All you need to do is determine the local marketing strategies that will be lucrative for your business.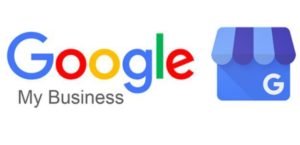 There are a lot of different things you can do to get started with local marketing. The first and the most important would be local SEO. For a small business, a local search is a powerful tool. You could be missing out on almost 80% of the total customers if your business is not optimized as four out of five customers use search to find local information. You can use tools like City Search and Yelp to optimize your websites. Try to add long, unique descriptions of your business that are formatted correctly and includes links. You also need to choose the correct categories for your business and upload as many photos as possible, with high resolutions. Add a local phone number to your listing and also your business address that's consistent with that on your website and local directories. Upload a high-resolution profile image and cover photo, keeping your images and copy short and on point, and make sure that your phone numbers are clickable. Make sure that you have included form fields in your website. They can help you to generate leads. Add your opening times and days if your business has any.
If you don't optimize your website properly you may end up losing a tone of revenue. But an optimized website will be ineffective if your customers are not happy with your services. Make sure you are more than just satisfied with your services or products so that they will leave real reviews. Positive reviews can drastically raise your Google rankings. For starters, you should try to get in touch with your existing customer base and see if they'd be interested in leaving you a review. You can provide them with an incentive for their time by giving them discounts and other offers.
Another thing you can do is create a page on your website that gives instructions to your customers on exactly how they can review your business. For example (www.mysite.com/leave-review.) It is very effective when it comes to getting in touch with customers.
You can also use Facebook for geotargeting to market your local business. There are many tools you can use to promote your local business on Facebook. You can create location pages. You can use targeted Facebook ads. You can create events. Networking with popular sites is also a great way to promote your local site.
The internet is a huge place which can make standing out and getting noticed a difficult job. But with the right attitude and tools, it can be possible.